This is mainly about helping inspire individuals and organisations to realise their full potential.
These are the kinds of questions it helps resolve:
What are we trying to achieve (personally/as a team)?
Where should we focus our sales effort?
What strengths can we bring to our selling?
What new skills and techniques do we need to learn?
How can we get our people to "cross-sell"?
How can we put some structure into our business development?
How can we turn a social conversation into a business conversation?
How can we make networking more effective and enjoyable?
Typically it can involve:
Personal development coaching
Executive and leadership coaching
Business development coaching
Tailored team development workshops
Business development and sales training
Strategic networking training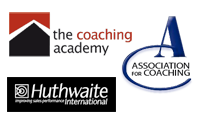 I am a qualified Personal and Business Coach and a member of the Association for Coaching.
I am also an associate of Huthwaite International, the leading sales training and behavioural research organisation and owner of the SPIN ™ sales training methodology for high value sales.